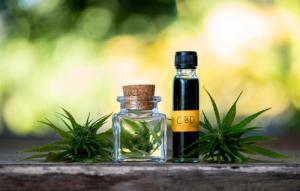 Owing to the therapeutic and medical benefits there has been a meteoric rise in the number of CBD products available in the market. As the size of this market is growing, a lot of fake CBD products are floating around. There is a very high chance that a new user can be scammed by such products. This is primarily because of the various synonyms used to name the ingredients used in them. In order for you to experience the full benefits of CBD, the product must be of high quality. Here is some information that you must check to avoid buying fake products.
Hemp Seed Oil
Legally available CBD oil is produced from the flowers and leaves of the hemp plant whereas Hemp seed oil is produced from the seeds and does not contain any phytocannabinoids. Avoid products that claim to use Hemp seed oil instead of Full-spectrum extract. They also highlight the term Hemp to misguide potential buyers. If it is a genuine product it will be whole hemp extract, hemp oil, full-spectrum hemp, phytocannabinoid-rich hemp extracts, or cannabidiol CBD.
CBD Concentration
The brands that claim unusually high concentration of CBD, like a 30ml bottle containing "140 000" mg of pure hemp oil, might be fake. The absence of a comma shows a lack of clarity about the CBD content of the product. It must also be noted that such high concentration products are sold at an extremely low price.
Full Spectrum and Clear Full Spectrum
Some products claim to be made from full spectrum extract but contain 0% THC. Such products must be avoided. The full-spectrum extract contains all the phytocannabinoids and a very minimal concentration of THC. The product might be made from synthetic CBD. Some products claim to be made from Clear Full Spectrum oil and appear clear. Avoid them because Full-spectrum hemp extract will have a golden brown shade due to some processing.
Contact Details on the Label
Many fake CBD products will not have customer helpline numbers. Also, there will not be the website address of the manufacturer. In some cases, there will be a difference in the ingredients on the label and on the website.
Third-Party Certification
Many fake products lack third-party lab certification and they must be avoided.
Price
A high-quality CBD product is reasonably priced. Many of these fake products are priced cheaply or at discount rates.
Hence, when buying a CBD product you must do thorough research. Choose a reputable brand and check the product's ingredients before purchasing one.