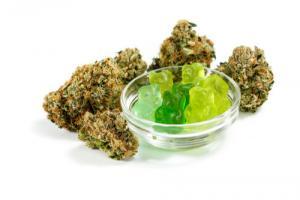 The primary goal of all types of athletic training is to get that extra advantage over competition due to physical capability. To achieve this, athletes push the limits of their body through intense workout sessions consistently. This results in tiredness along with muscle soreness and the recovery from it is also an equally important part of their training. With the removal of CBD from the list of prohibited substances, athletes are beginning to make it part of their training regimen due to its therapeutic and medical effects. This article will discuss CBD uses in athletic training, read ahead to know more.
The Importance Of CBD In Sports Training
Cannabidiol CBD is becoming popular among consumers due to its multitude of benefits in the treatment of ailments and the same holds true for sports and athletic training. The most important effects that stand out are its anti-inflammatory and analgesic effects.  Apart from this, its sleep-inducing quality is also found to be beneficial as sleeping is an important part of the recovery phase of training. Now, let us understand these benefits in detail and how they can improve performance.
CBD's Anti-Inflammatory Effect: Muscle inflammation or soreness is common in athletic training, it is the natural action of the body in healing micro-tears of muscles and promotes muscle growth. But, sometimes overreaction causes excess inflammation and hinders recovery. The anti-inflammatory effect of CBD is useful as it helps to reduce this, as well as shorten the duration of the inflammatory phase, and accelerates healing. So you can consume it orally as well as apply it topically for full body and localized relief.
CBD's Analgesic Effect: Similar to inflammation, muscle pain is part and parcel of athletic training and has a significant effect on performance. The pain-relieving effect of cannabidiol CBD is useful in coping with the discomfort due to muscle soreness. Also, pain can reduce the quality of sleep and thereby slow down the speed of recovery. It is also a good option compared to synthetic painkillers for athletes recovering from injuries because the drop in performance will be less. This effect of cannabidiol is due to its positive influence on vanilloid receptors that are responsible for pain perception.
CBD's Sleep Inducing Effect: As mentioned earlier, sleeping is an important aspect of athletic training. Consuming cannabidiol CBD helps athletes to easily fall asleep, as well as get better restorative sleep. Hence, they get proper rest that allows better recovery resulting in improved performance.
CBD A Safer Alternative
Cannabidiol CBD is a better alternative than synthetic painkillers that have been used by athletes for many years and they are not a safe option for longer-term use. Using nonsteroidal anti-inflammatory medicines raises the risk of high blood pressure, worsening kidney function, serious gastrointestinal bleeding, etc. This is one of the reasons many athletes began switching to CBD for long-term pain and inflammation management. As a result, many big names in athletics began publicly endorsing cannabidiol products as part of their training.
How To Use CBD?
Since cannabidiol CBD was removed from the list of prohibited substances by the World Anti-Doping Agency (WADA), manufacturers began producing CBD infused products for athletes. They are available for oral consumption like pills, capsules or oils, and cannabidiol-infused drinks as well. Also, topical products for localized relief from pain and inflammation are there as well. CBD imparts its effects by influencing cannabinoid receptors CB1 and CB2 of the endocannabinoid system (ECS). Besides, the effectiveness of cannabidiol products is affected by the method of consumption as it has a direct influence on its bioavailability i.e. the amount available in the bloodstream.
The effectiveness and the onset time of CBD's effect from the products mentioned above depend very much on how they are used. For example, it will take up to an hour to feel the effects of oral products like pills and capsules and this is because they have to reach the digestive system. Whereas, for topical products, it is comparatively faster as CBD directly interacts with the cannabinoid receptors on the skin surface reducing inflammation and pain. Above all, the oils that are consumed sublingually have the fastest onset time as they are absorbed directly into the bloodstream through the tiny blood vessels under the tongue.
These athletic products are either made from full-spectrum CBD hemp extract or CBD isolate and this is an important point to be noted. The former will contain 0.3% THC which is still under prohibited substances by WADA, while the latter is 99% pure cannabidiol. So, to avoid failing drug screening using CBD isolate products would be a better option.
How Much CBD Is Good?
There is no ideal amount of cannabidiol CBD that suits all and it varies from person to person. It depends on the personal requirement, the type of product used, and the individual's metabolic rate which can vary widely when it comes to athletes.