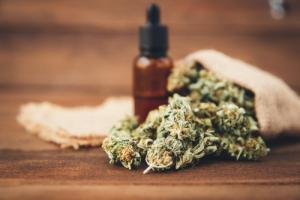 CBD is now being used for the treatment of a wide range of health conditions. Researchers are now trying to explore new properties of this compound for finding its potential to be used in the healthcare industry. A CBD-derived medicine called Epidiolex is now approved as a prescription medication for the treatment of epileptic seizures. It is believed that more CBD products will be approved in the future for the treatment of different diseases in the medical field.
Studies suggest that CBD can be useful for the treatment of diabetes and its symptoms. More research and studies are going on to find out the effectiveness of CBD in the treatment of this health condition. Therefore, through this article, we list some of the important benefits of CBD for diabetes. This compound might also be useful for you if you are trying to control diabetes naturally.
CBD For Diabetes
Diabetes is generally classified into type 1 and type 2. Even though the origin and treatment of these forms vary, they result in the same problem, i.e., too much glucose circulating in your blood.
Our body normally uses a hormone called insulin to regulate glucose levels in the blood. An organ in our body called the pancreas will produce insulin. This hormone will then act as a key to unlock some cells in the body to allow the glucose present in our food and drinks to enter the cells to be stored for later use.
About 5% of people suffering from diabetes have type 1, which is caused as a result of your body producing little or no insulin. Therefore, the glucose will remain in your bloodstream thereby injuring the blood vessels and causing deprivation of oxygen in the cells.
The vast majority of people who have diabetes suffer from type 2 diabetes, which is formed when your cells no longer respond to insulin. Both types of diabetes result in an excess amount of glucose in your blood.
It is found that CBD reduces the risk of developing diabetes. In addition to this, it can also be useful for controlling different symptoms caused by this condition. Hence, people are now using CBD for blood sugar levels and controlling the amount of glucose in the blood.
CBD is also found to reduce the inflammation caused by diabetes. Therefore, this compound can help you to deal with different conditions that are triggered by diabetes and you can use CBD for effectively controlling diabetes and its symptoms.