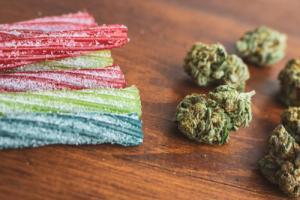 The use of cannabidiol (CBD) has been a controversial topic among people since this compound was made legal by the US government. As it is found to be free of the mind-altering effects created by cannabis and is shown to have different pharmaceutical benefits, the use of this compound has become popular among people. Some of the popular benefits of CBD are its effectiveness in treating seizures, severe anxiety disorders, chronic pain, sleep disorders, etc.
However, a lot of people are still skeptical about this compound, as the studies and research regarding it are limited. Even though it is not associated with severe side effects, cannabidiol might result in certain minor side effects in people. Therefore, it is important to use this compound with caution to avoid adverse effects. So we list some tips that can be helpful for you to use CBD in a safe manner.
Start With Low Dosage
The effects created by CBD in your body cannot be predictable, as this compound affects people differently. If you are using CBD for the first time, it is better to start with low doses, as this can help to ensure that you can derive its benefits without worrying about adverse effects.
You can increase the dosage gradually if this compound does not create any negative effects on the body.
Ask The Opinion Of Your Doctor
Your doctor might be able to give you advice on using CBD. He can explain whether this compound can be beneficial for the particular health condition you are suffering from.
It is important to mention other drugs and supplements that you are taking while seeking the opinion of your doctor. This can help to ensure the safety of using this compound.
Get High-Quality Products
Get the best CBD products to ensure the quality and safety of the products. Purchasing products from reputed brands can help to make sure that they do not contain any harmful compounds that can lead to negative effects on your body.
Be Aware Of Drug Interactions
Cannabidiol might interact with certain drugs like antidepressants, heart medications, etc. thereby affecting the liver. So when taking CBD together with other drugs, you have to be careful. Be aware of drugs that come with a grapefruit warning, as they can also interact with CBD.
Be sure to consider these tips before using CBD, as they can be greatly beneficial for you to use this compound safely so that it won't lead to any adverse effects.