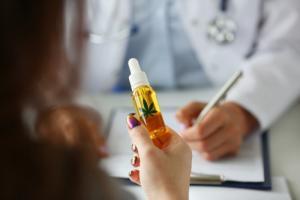 A lot of people are now taking different CBD products for getting a wide range of health benefits provided by this hemp-derived compound. You can find CBD oil, isolates, edibles, capsules, drinks, etc. that you can consume for getting the CBD benefits. Another popular category of CBD products is the CBD topical that is specifically designed for applying directly to the skin. There is a wide range of CBD topical products available for you in the market which include creams, balms, lotions, salves, ointments, sprays, etc.
Many people have doubts regarding the efficiency of CBD topical products. However, experts suggest that these products can be effective for treating some health conditions, even though the effects are minor when compared to taking CBD internally. But they can actually help you to get relief from different conditions like pain, inflammation, skin diseases, etc. Hence, through this article, we provide you some important information you want to know about CBD topical for determining whether they can be useful for you.
How CBD Affects The Human Body?
For knowing how CBD topical works, you have to be aware of the effects created by CBD in your body. This will help you to understand the mechanism with which CBD topical elicit different effects in the human body.
The endocannabinoid system in the human body controls a wide range of functions including sleep, appetite, mood changes, pain, immune response, etc. When CBD reaches your bloodstream, it can interact with the endocannabinoid system through the cannabinoid receptors that are distributed throughout the body for regulating its functioning. Therefore, this compound can control different mechanisms in the human body like pain sensation, mood swings, etc. Hence, the ability of CBD to interact with the endocannabinoid system is responsible for the health benefits this compound provides.
How Do CBD Topicals Work?
CBD topicals also work by interacting with the endocannabinoid system. However, it does not reach your bloodstream, but it will interact with the local cannabinoid receptors that are found in the skin for producing different benefits.
When you apply CBD to a particular part of the body, it will interact with the cannabinoid receptors present in that area for controlling problems like inflammation and pain. Hence, CBD topicals will indeed provide you results. Therefore, these products can be useful for you, if you want to treat pain and inflammation present in a particular part of your body.
A lot of people have doubts regarding the effectiveness of CBD topicals. However, these products are capable of providing you results by interacting with the local cannabinoid receptors found in your skin. They can be useful for you if you want to get the benefits of CBD without consuming it internally.