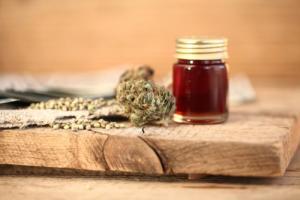 CBD oil is the latest trend among people who are considering alternative medicines because of its very minimal side effects. These are produced from the buds of the hemp plant because of its low THC content. This is because it does not have the adverse effect of addiction associated with pharmaceutical pain medications. As a result, the market for this product is booming and several varieties are available to purchase. Hence, it becomes difficult to find the right product. The following thumb rules will help you to choose the right CBD oil.
Concentration
They are available in bottles with different concentrations. The ingredient list mentions the amount of CBD in that bottle and is denoted in % or milligram (mg). For first-time users, it is better to choose a moderate or low dose per serving in the form of drops or a capsule and gradually increase over time. Higher dosage is to be avoided when starting because of the possible side effect.
Full-Spectrum or Isolate
CBD oils are either made from full spectrum oils or isolates. Full-spectrum oils contain CBD along with other cannabinoids such as THC as well as terpenes and phenolics. These are responsible for the entourage effect; hence they have higher bioavailability and last longer in the bloodstream. CBD isolate is 99% pure CBD. 100ml of full-spectrum CBD is not equal to 100ml of CBD isolate. Isolates are fast-acting but full-spectrum oils have a very high demand in the market.
Cost Per Dose
This must be considered before purchasing. After determining your therapeutic dosage for CBD oil consider if shifting to a higher concentration dose will save you money. Higher concentration products might be more expensive, but they give a better value of money during the product's lifetime.
Sublingual or Capsule?
The delivery method is important and this is determined by the duration of onset that you require or need. Taking CBD oil sublingually has a faster onset time than capsules.
Extraction Technique
The two widely used extraction techniques are using alcohol as a solvent and CO2. The latter method is more expensive. Here supercritical CO2 i.e. highly pressurized carbon dioxide which is in a liquid state is used as the solvent. There will be no toxins in the final product and therefore safe.
The Source
CBD oil produced from hemp plants that are cultivated by trusted US or European manufacturers is better. They follow organic methods that do not use chemicals and pesticides that can reduce the quality of the oil. The hemp plant easily absorbs toxic chemicals in the pesticides and contaminants from the soil. Therefore untrustworthy manufacturers must be avoided.
Final Thoughts
It will be good to compare between manufacturers and check the customer reviews when you buy CBD oil online. Only highly pure CBD oils can deliver the benefits that you are looking for.