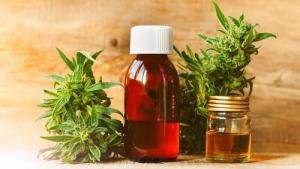 CBD microdose is a new technique for consuming CBD. As we all know CBD is available in different forms like edibles, creams salves, etc. and it has become very popular among people due to its medicinal qualities. Presently, so many people are having CBD regularly for proper management of conditions like a seizure, anxiety, pain, etc. Some people have also started to add the same to their daily diet. CBD microdosing is an effective method of infusing CBD in people who are using CBD on a daily basis. It is a simple method and the steps to properly implement CBD microdosing are as follows.
Step 1
Divide the CBD product into the smallest quantity possible. As the name suggests, it is the method of having CBD in small doses. Therefore, it is better to choose a product like oils and tinctures for the proper implementation of this technique. This is because, if you are using liquid CBD products, they can be properly administered in drops. People can also use products like powder and CBD dabs if they want to infuse CBD in microdoses. However, the user must make sure that each denomination whether it is drops or any other form must have only a maximum of 2mg of CBD.
Step 2
Evaluate the effects. After having a small quantity of CBD, the user must wait for 1-2 hours to examine its effects. For example, if you are having CBD for the management of pain, make sure that you feel some relief after having CBD within a few hours. It does not required to have a huge difference, but a small difference is also acceptable. The user must also make sure that he is feeling some effects like relaxation, or refreshment after having CBD. If there are some effects or changes, it means that the dosage is working for you.
Step 3
Repeat the procedure in regular intervals. This is the main attraction of this technique. In normal methods, people will have CBD in a high dose once or twice in a day but in this technique the users are advised to have the same dose of CBD but in small denominations. Therefore, the user must have CBD more than thrice or in every 2 hours. This will make sure to keep CBD in the systems for the whole day. While repeating the procedure, try increasing the dosage slightly because it may give better results.
The above mentioned are the steps to implement CBD microdose in our daily life. Since it is more effective than having CBD in large quantities, more people are now following this method.